"My religion is kindness."
The Insight Meditation Community of Charlotte depends on volunteers to carry out its mission of making the Buddha's teachings available to all who seek them. Volunteering is an opportunity to extend loving kindness to your sangha, the community and the world. Volunteering is an important way to give dana (Pali for generosity) to the sangha; it can open the heart and enrich your life.
Volunteering also is a way to meet other sangha members. Whether you are new to IMCC or a longtime member, we need your help. If you have gained value from our sangha and programs we offer, please consider giving your time and energy and taking your practice off the mat and into the community.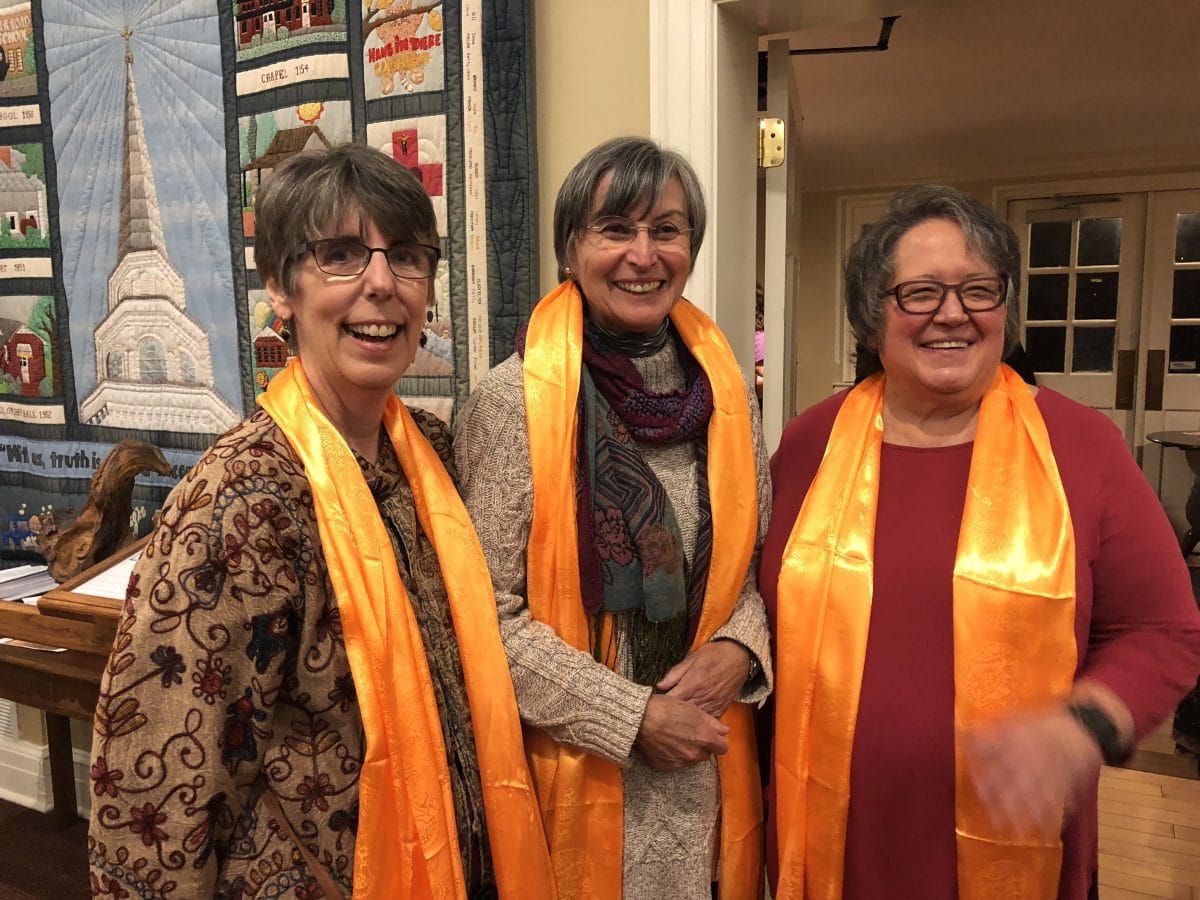 WEDNESDAY NIGHT COORDINATORS
​Prepare the Chapel for the meeting (Coordinators may serve as often as they choose – once a month or once every two or three months):
​Arrive 30 minutes early to set up for the meeting (signs, information tables, and cushions and blankets) and stay a few minutes after the meeting to put everything away
​Welcome people as they arrive
​Control the mic and the lights during meditation, the dharma talk, and the Q&A time​​. These tasks are critical for the functioning of our weekly gatherings.
For more information, or to volunteer, please contact Cathy Francis  [email protected]

​​SPECIAL EVENTS (CLASSES, RETREATS)
​​Volunteer to help with classes, day-long teachings, or weekend retreats.
​Register participants as they sign up and submit payment
Assist with check-in, setup, and takedown on an ad hoc basis for one of our retreats or  other special events
Provide flowers
Provide transportation for guest speakers
For special events, help distribute flyers to the Charlotte community​
​For more information, or to volunteer, please contact Linda Reight at [email protected]
MOVIE NIGHTS
​Host a movie night at your home or in the Youth Lounge.
You will preview the movie selected by the program committee
Offer simple refreshments if you like
And lead a discussion at the end of the movie
​​For more information, or to volunteer, please contact Linda Reight at [email protected]
​​
SPECIAL INTERESTS, TALENTS & SKILLS
We are always in need of people with skills in the following areas:
Graphic design
Web management
Photography
Audio/video technology
​​To offer assistance in any of these areas, please contact Mary Powers at [email protected]